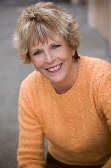 Meet your group facilitator, Nancy Nixon. Nancy is a Licensed Clinical Social Worker in Portland, Oregon. She received her masterís degree in Social Work from the University of Hawaii and has over 25 yearsí experience as a counselor, group facilitator and retreat leader.
Nancy specializes in counseling individuals, couples and groups. She is experienced in facilitating womenís groups and retreats and creating a safe space for women to work together and develop their inner strength, courage and sacredness. She holds seminars, retreats and other gatherings throughout the year in Hawaii and Oregon.
If you have any questions about the Oregon weekend retreat, please call Nancy at 503.224.9242 or send an email to NCNixon@aol.com.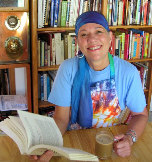 Our retreatís culinary expert is Lynn Henry, RN. Lynn has been working as a registered nurse for over 30 years. She is a case manager at a large regional hospital in Portland, Oregon, where she also serves on the Ethics Consult Team.
She received her nursing degree from Community Hospital in Springfield, Ohio. She also has a BA in Liberal Studies from Linfield College in Oregon.
Lynn is the mother of two children. After her daughterís choice at age 15 to become a vegetarian, Lynn added a new stack to her collection of over 200 cook books. Her passion for cooking started at a young age when she learned to cook from her grandmother.
She has spent the last 40 years learning to cook a variety of cuisines, including cooking with women throughout Central America, and in culinary classes in Mexico.
Lynn looks for opportunities to share her culinary creations with those she loves, so entertaining and cooking for groups of her women friends is one of Lynnís favorite ways to enjoy her hobby. She finds true joy and relaxation in the kitchen, and in cooking for groups of women, she honors them and all women who have shared their cooking magic with her.
Lynn can be contacted at: headgodess@gmail.com.